2018 Moscow International Educational Equipment Exposition was held in Moscow on April 18, the exhibition was hosted by Russian National Education and Technology Ministry , German Educational Equipment Association acted as the exhibition support unit, it is the most authoritative ,the most complete, the largest international education products exhibition in Russia,and also with the highest international standard. Exhibits includes all kinds of teaching instruments and equipment which covers various field,such as pre-school education, elementary education, vocational education, higher education, special education.etc. The vice minister of Russian education ministry visited the exhibition site, it fully stated the great support showed by Russian ministry of education and also indicates future development trend about Russian education supplies procurement.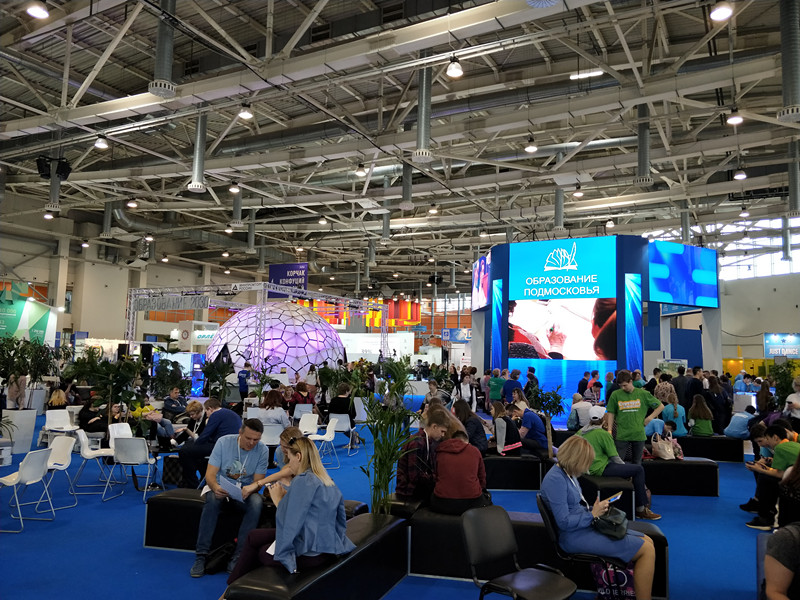 Education industry is a never-declining industry, in the pursuit of better learning methods, needs for deeper learning level , education industry also keep upgrading. As the carrier of education, if education products only display knowledge, it is always boring.
Therefore, good teaching equipment and education with excellent integrated solution is the best driving force to promote students'learning. With school's increasingly higher needs for modern information education equipment , the unprecedented prosperity also appeared on educational equipment market.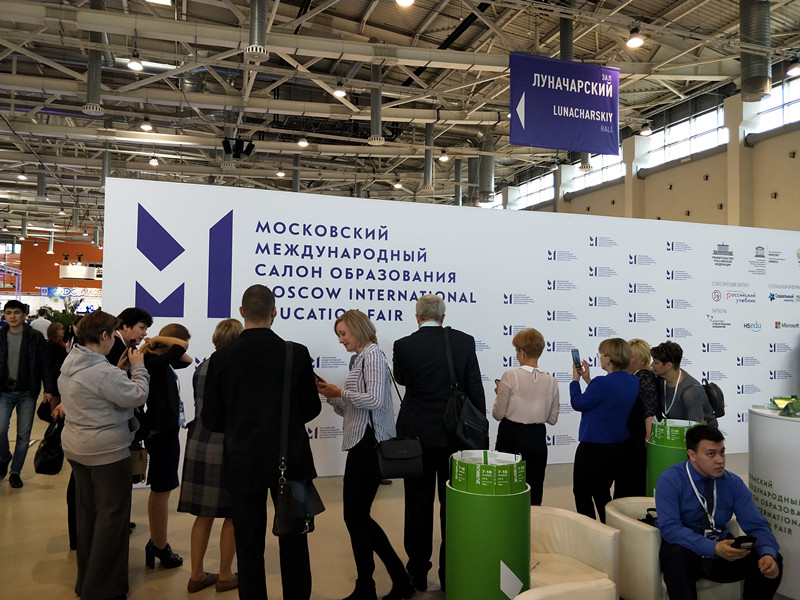 The exhibition, which lasted 4 days, brought together a large number of new products and new technologies from global manufacturers, attracting exhibitors from more than 40 countries and more than 30 international delegations, as well as educational practitioners from Russia and other countries. Iboard, as one of the exhibitors , with the latest education products and intelligent education integrated solution, demonstrated the excellent educational equipment to the vast number of teachers and students in Europe and became one of focus around the participating guests.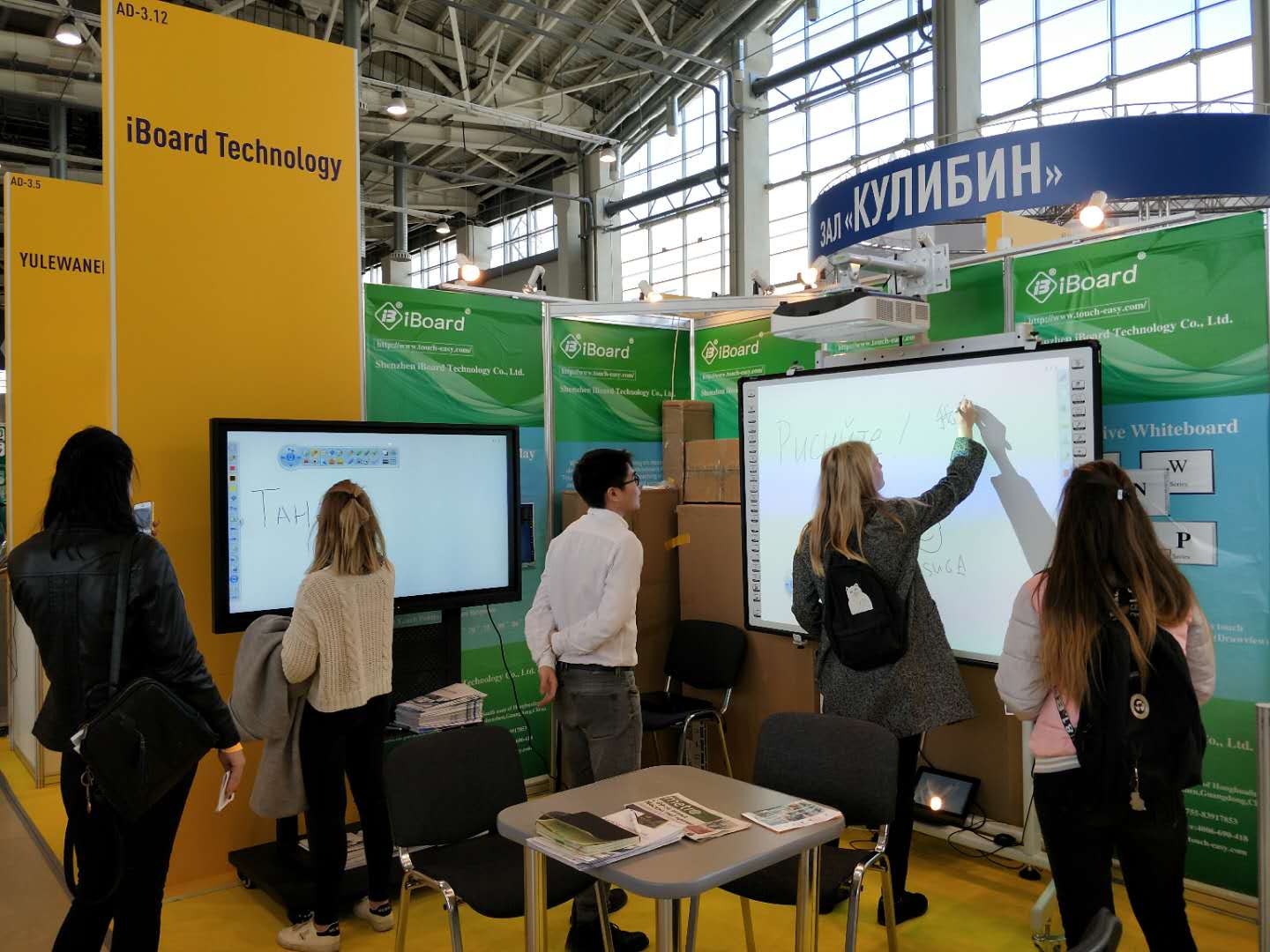 At the exhibition, Iboard showed powerful teaching equipment, 55-inch LCD touch Display, 82-inch electronic whiteboard and laser projector.etc, at the same time, demonstrated teaching software, draw View,
multi-screen interaction
.etc, it show more possibilities to modern information teaching . From the first day of exhibition, there are flooded visitors to visit Iboard booth, many users actively try to operate the equipment, and deeply impressed by the excellent performance of Iboard products..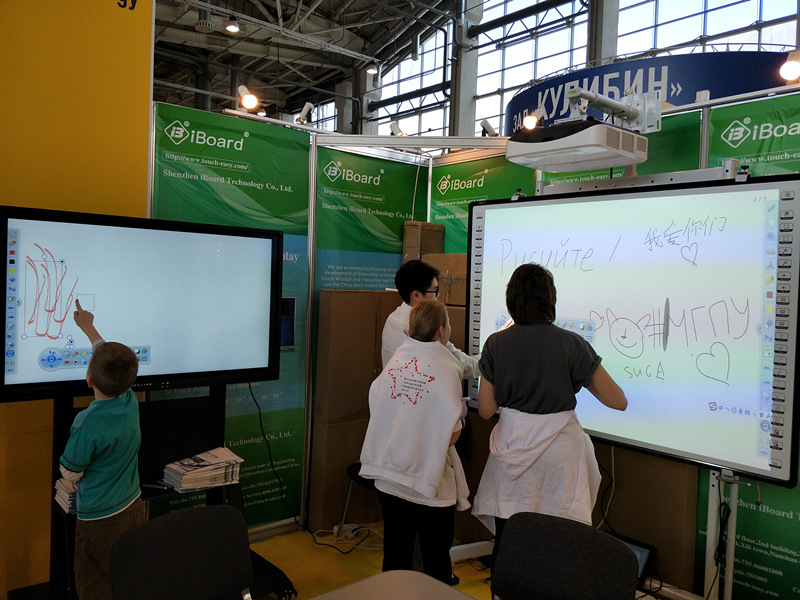 In order to improve students ' interest in learning, the combination of Iboard Laser Projector with self-developed 82-inch infrared electronic whiteboard has always been the first equipment choice of teacher. It changed the tradition way of teaching and learning fundamentally, not only realizes the interactive multimedia teaching, but also improves the students ' learning efficiency and effect, makes the classroom be more efficient and attractive, better arouses the students ' initiative, so as to better cultivate their innovation spirit and ability.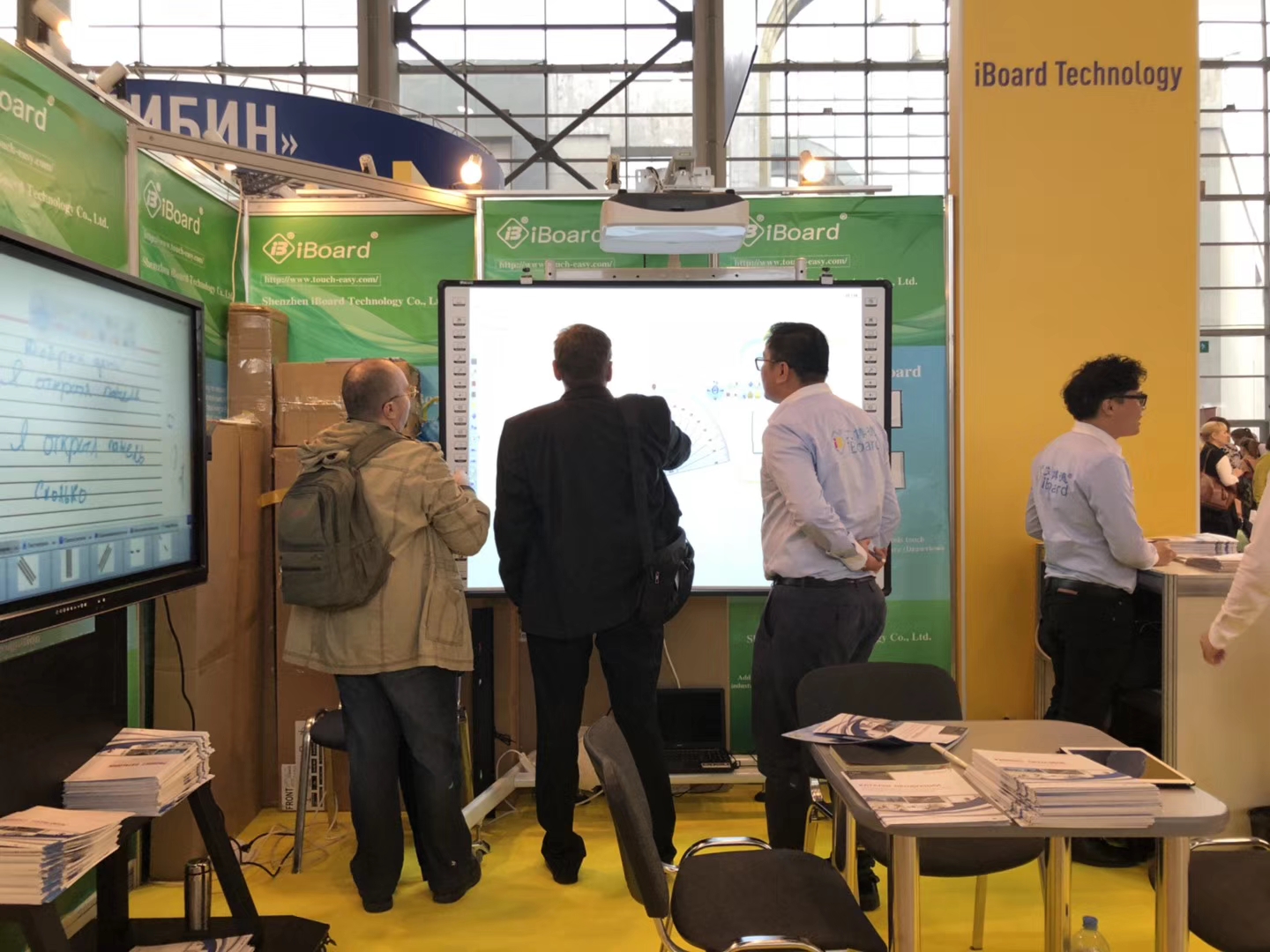 In order to let the users know Iboard products thoroughly. The foreign sales in Iboard show all kinds of product function to visitors and implement actual demonstration. After interacting and experiencing of Iboard products, with complete Iboard intelligent classroom solution, the users give high praise to Iboard products.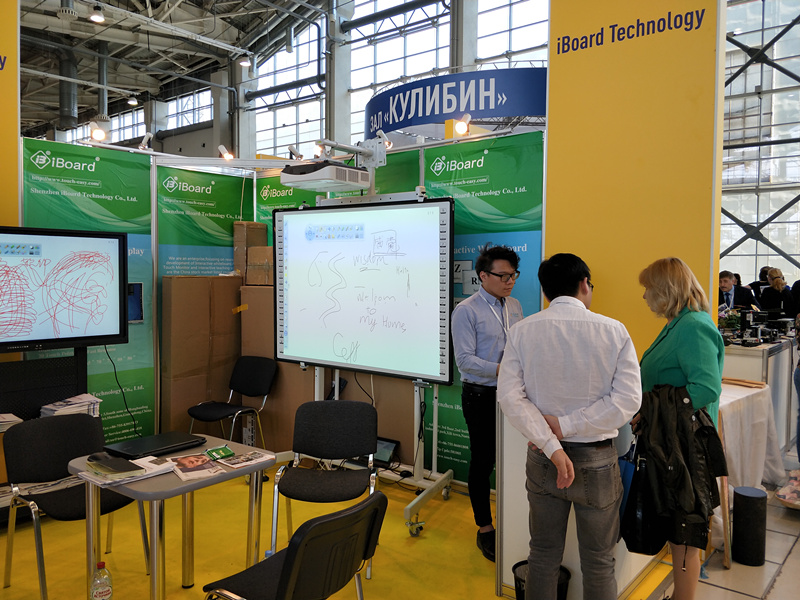 As a leader in advancing the process of education informatization, no matter how the times change, Iboard will continue to increase the investment in information teaching equipment. At the same time,implement deep research in institutions in order to to understand teaching needs and development characteristics of modern teachers and students, combine quality education with information education, adhere to the user-centered principle for R&D. With abundant strength, senior brand team and excellent quality to serve the global users and provide more professional, more systematic, better information teaching products. Iboard fully promote the deep integration&application of information technology and education.Focus on education, focus on Iboard, and witness the rise of education industry leader.